Bigme, as a leading manufacturer and developer of ink screen products for over a decade. Our range of products includes a variety of color ink screens, black and white ink screens, and screens in multiple sizes to cater to different office, entertainment, and educational needs.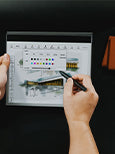 Fantastic
The software is also very nice. You have a few bugs, but they are very important, and I still like your software more than my Boox Nova Air C: your user interface feels better and more natural!
Thursday, May 18, 2023
Awesome...
I think Gallery 3 might be better in Linux. I personally just want 300 dpi, color with the highlights/ drawing, and color in photos. Why would someone want an iPad e-ink device? But, I do want a fast refresh and fast page turning.
Saturday, May 13, 2023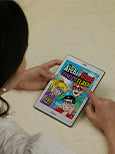 Satisfied
So is the Bigme S6 color the absolutely perfect e-reader for all circumstances? No. But it's pretty close for some. At 7.8" It's the perfect size for carrying into the field and taking notes out in the sun. It has a decent back camera. And, importantly, It has built-in software to manage the camera so the camera can be used for something other than just a document scanning device.
Wednesday, March 15, 2023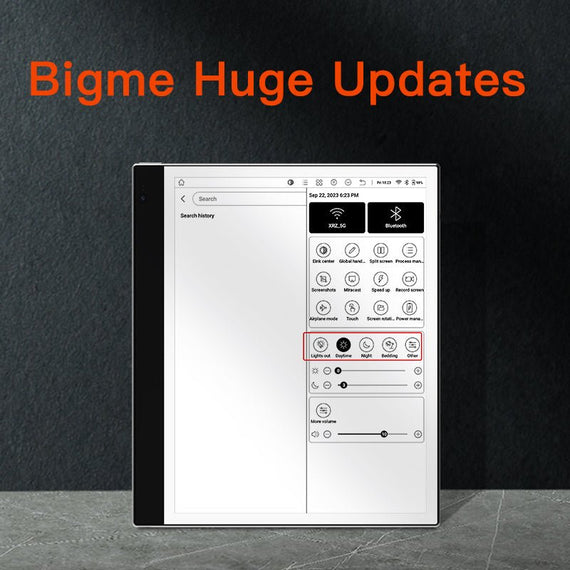 Recently, Bigme AINotes released a Huge software updates, a number of practical new features were born, including the UI interface, handwriting, refresh rate and other aspects of the progress is obvious, here to you in...
Read more
What is a Colorful E ink Tablet? A Colorful E ink Tablet is a revolutionary device that combines the convenience of a tablet with the benefits of E ink technology. Unlike traditional tablets,...
Read more